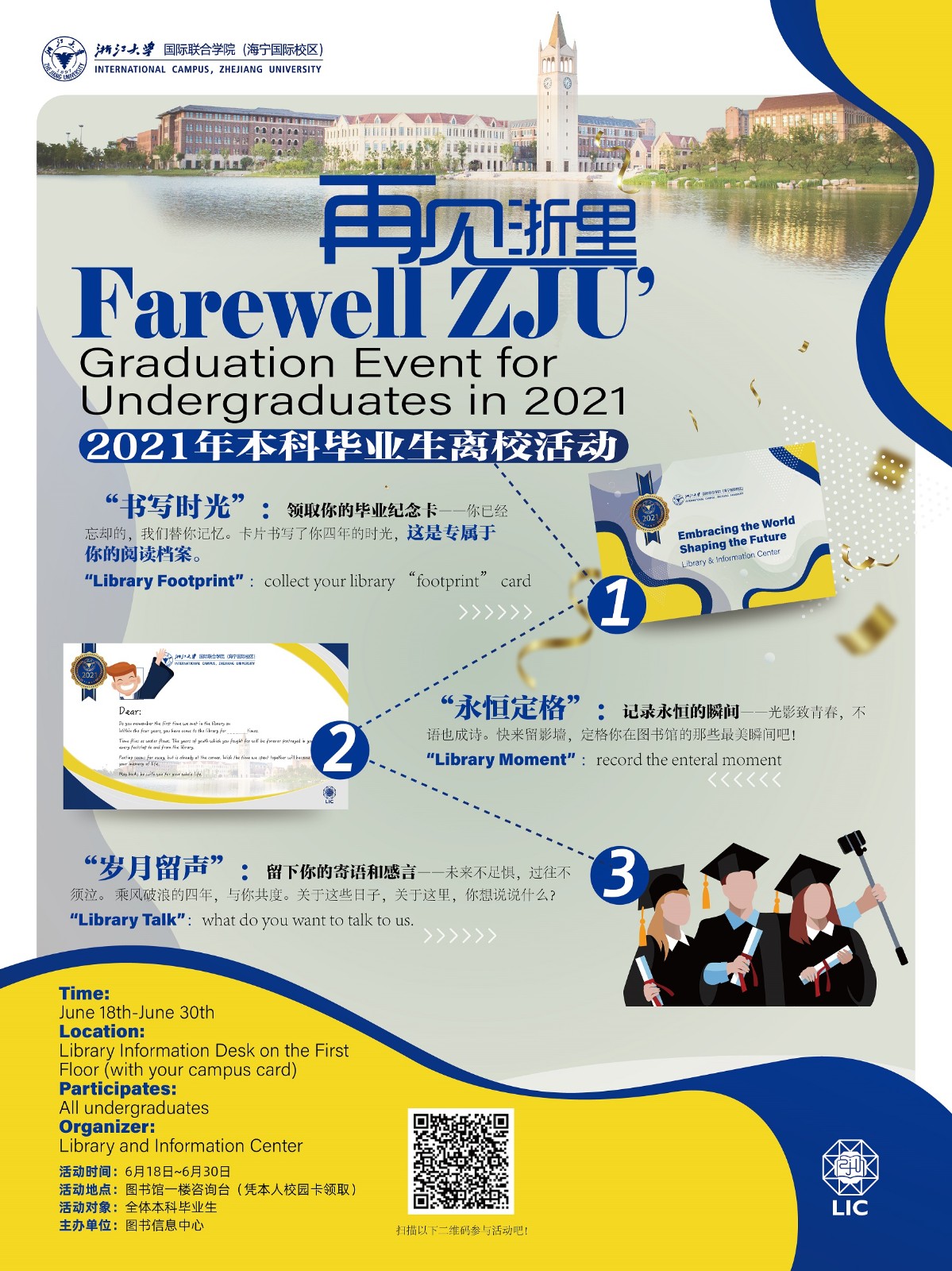 How four-year flies. The graduation season comes.
Do you remember the first time we met?
Do you remember the first book you borrowed?
Do you want to record the memorable moments in library?
Do you still want to come back and recall the past after several years?
Then come to the library to join the "Farewell ZJU" - graduation event for graduates in 2021, where a generous graduation gifts has been prepared for you.
Time: June 18th-June 30th
Location: Library Information Desk on the First Floor (with your campus card)
Participates: All undergraduates
How to Participant: Scan the QR code at the bottom to apply for the special gifts.
Activities:
1. "Library Footprint" :collect your library "footprint" card -We remember what you have done in the library, which probably you have forgotten. Your exclusive commemorative card customized by Ms. Librarian records your college life here, which tells the story of your own reading history.
2. "Library Moment" :record the enteral moment- The youth in shadows, the poetry in silence. Ms. Librarian has also prepared for you a beautiful photo wall to mark your memories in library.
3. "Library Talk"- Do not fear about the future,never cry over the past. In the four years of braving winds and waves,we are together with you. What do you want to talk about your life here?
Scan the QR code below to participate.

Library and Information Center
June 17th, 2021