Books are the key to wisdom. In order to cultivate teachers and students' interests in reading and further enhance their understanding of the culture of famous people in Haining, Mr. Wang Ping from the Former Residence of Xu Zhimo was invited to lead us to follow the footsteps of the famous poet Xu Zhimo and travel through the landscape of Haining in Zhimo's eyes in his poems.
In the evening of November 19, on the 90th anniversary of Xu Zhimo's death, WEI XUE SALON living library "Poetry and Hometown" - An i-Trip of Haining in the Poems of Xu Zhimo was held in the Multifunction Room of the library.
The customized real-life book was given Ms. Wang Ping as a souvenir
Xu Zhimo, a native of Haining, Zhejiang Province, is a modern poet and essayist, and a member of the New Moon Poetry Society. The speaker, Mr. Wang Ping, who has been working in the Former Residence of Xu Zhimo for many years, combined his own knowledge of Xu Zhimo and highlighted the poems written against the background of the landscape of Haining from multiple dimensions, taking everyone along with him to enjoy the customs of Haining in a century ago.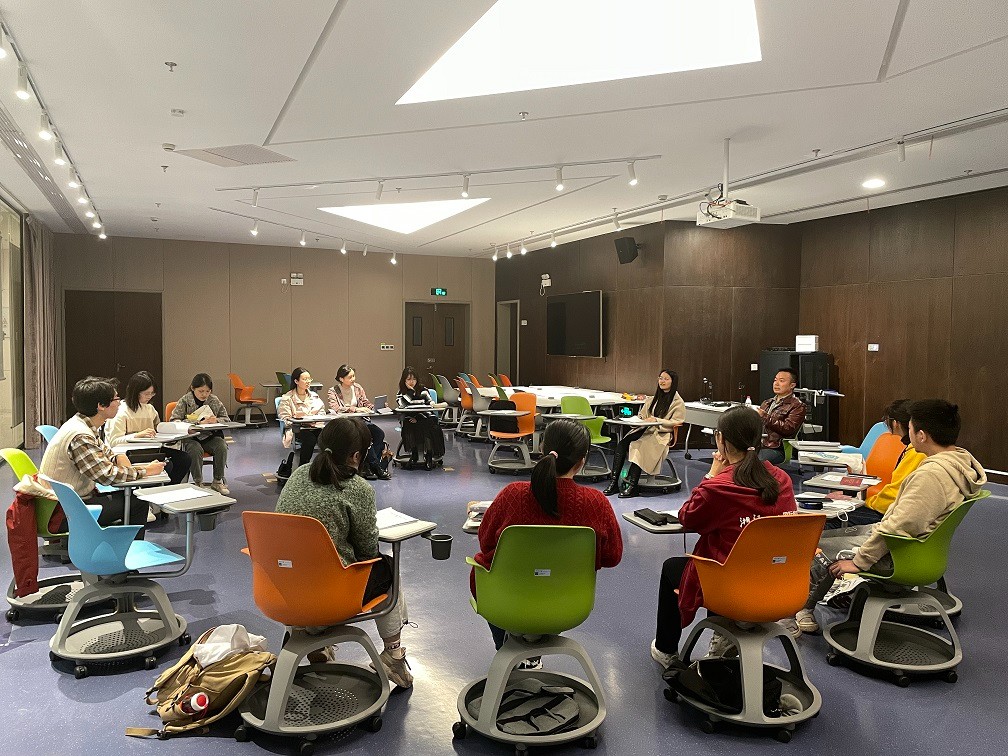 Mr. Wang Ping was sharing and discussing with readers
During the event, nearly 20 readers each recited poems by Xu Zhimo and engaged in a lively discussion around his works. Mr. Wang Ping talked about the past and the present, and told the story of Xu Zhimo's short but romantic life.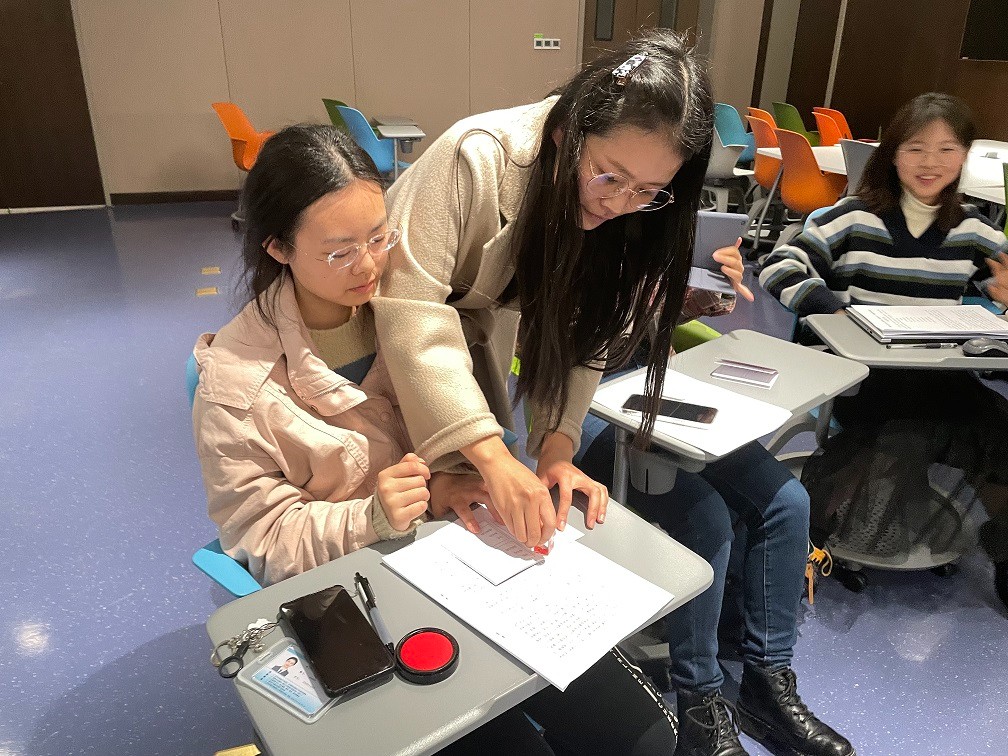 The librarian stamps the patron's real-life book borrowing card 1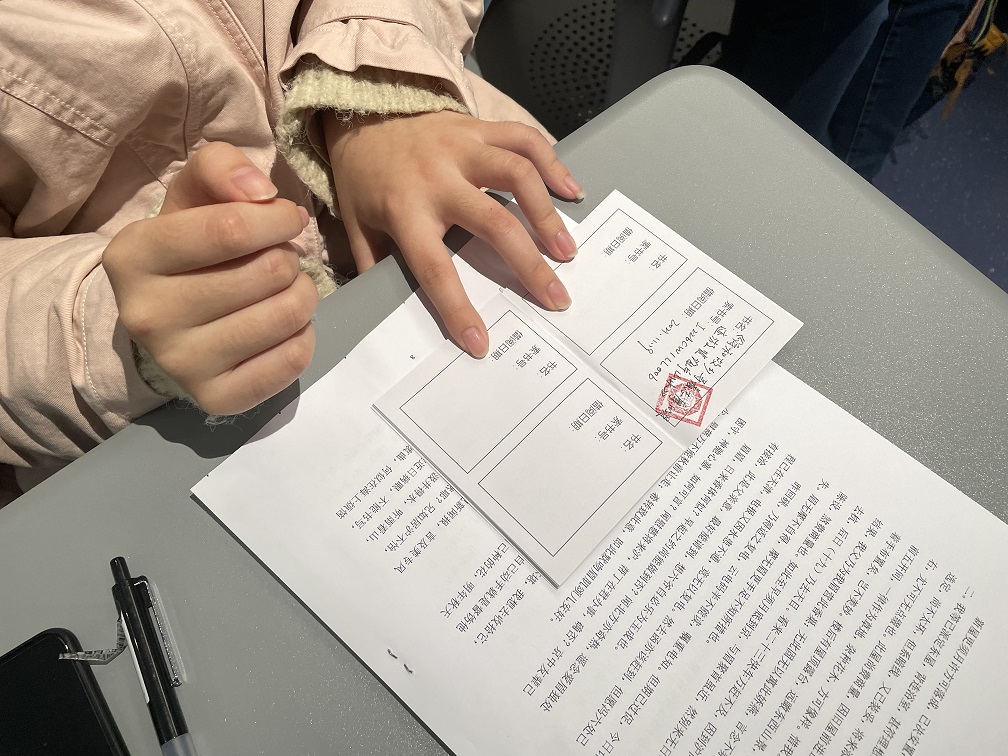 The librarian stamps the patron's real-life book borrowing card 2
There were all members still being immersed when the activity already finished. It was refreshing to share the classics and experience the humanities in an immersive way. The library will continue to listen to readers' voices and introduce more excellent works to students and teachers.
Written by Suting Lin
Images from Shuna Xu